WELCOME TO SUKRITI WORLD SCHOOL
WELCOME TO SUKRITI WORLD SCHOOL
Learning is enabling the individual to utilize his/ her potential to its fullest. Without education, the training of the human minds is incomplete.
Sukriti World School (SWS) believe in imparting education with a deep and visible commitment to excellence in education. We believe in an education that allows every child to grow and blossom in accordance with his/her innate potential and at his/her own pace.

School Gallery
Take a look at students and activities of Sukriti world School, Khera Khurd, Delhi, India
About Sukriti World School
At SWS children are not just given wings, but the school also ensure that they develop strong roots. Here the impressionable minds imbibe cultural and social values and take shape as future global citizens with holistic personality and a technological edge to embrace challenge and find joy and self worth through achievement. Young adults are steered to develop inter-personal communication and leadership skills in order to help them chose their life paths and adapt to the changing needs of society by widening their outlook.
The school is using the latest technology supported by a team of highly professional and committed faculty. The school is well equipped with Science laboratories, computer center and an extensive library. All efforts are made to organize an environment affording inspiration for the development of body, mind and spirit alongwith the values of truth, honesty and integrity.
OUR MISSION
We are committed to our pursuit for educational excellence that is an ongoing process at Sukriti World School.


Principal's Message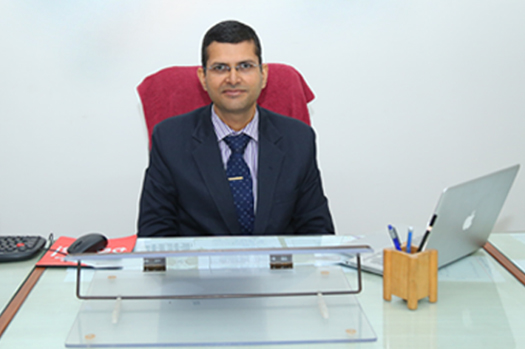 Dear Parents,
Welcome to Sukriti World School, a school that focuses on opportunity and achievement, a place where students are encouraged and supported to excel.Education is a lifelong process which creates an understanding of moral and ethical values to guide one's life and make our children the future hope of the country. Sukriti World School stands committed to provide comprehensive, holistic and child- centric education which promotes self development and creativity.
As a dynamic and progressive educational institution, we provide collaborative, cooperative and supportive environment to foster innovation as well as support teaching practices which are not only stimulating for learning but also ensure that our students grow up into autonomous individuals with deep rooted value system. We are devoted towards character building and all round personality development covering areas of intellectual stimulation, physical fitness, social adaptability, emotional independence, confidence building and leadership qualities.
We encourage all parents and guardians to take an active role in the education of their child. Parents are requested to go through it and guide their ward for systematic and meticulous planning.Our staff welcome parent involvement in the classroom and on a range of school activities. Working together we can ensure that your child receives a quality educational experience 
Mr.Sanjay Singh Mann
Principal